Post by tauster on Nov 7, 2013 20:52:46 GMT
Stardate 2013-11-07:
I have completed the transfer from the
original thread in the old message board
; all posts from the old thread are quoted. I was quite a bit surprised - quoting all postings took only 18 minutes (I had thought this would take much longer).
I found the following routine to work best and fastest for me:
- open a tab with the old board and the original thread
- use the quote button on each posting
- change the editor mode to 'BBCode' (as opposed ot the 'Preview' code which is basically a WYSIWYG editor that doesn't really work well for this kind of thing)
- copy the sourcecode [Strg] + [C]
- open another tab with the new message board
- don't hit the 'reply' button - use the 'quick reply' field below the discussion
- paste the sourcecode & hit the 'post quick reply' button
- repeat with next posting.

Please do not post anything in the old thread as I won't be transferring it to this one.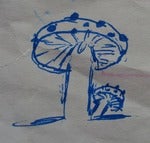 For most of these things, I have at least a vague idea what to do with the moment I come across them, but for some I didn't had that instant inspiration – I kept them because I knew that eventually an inspiration will strike me. It can take weeks or months until I find a use for something, but as long as my family's patience and storage space doesn't limit my collecting habit, I can happily continue that way.
Since I started crafting not with roleplaying terrain but with steampunk stuff (even though I' into roleplaying since 1998), I collected lots of clockworks from disused mechanical watches, faulty alarm clocks that can be raided for gears and other cool-looking metal parts (you can find both in relatively cheap mixed lots on ebay). When my interest shifted from crafting steampunk stuff towards roleplaying terrain, a lot of the materials kept for the former are now sitting there in the workshop and gather dust.
Long story short: I have – and keep finding – lots of materials that I keep without an immediate crafting idea, and that is what I want to find here. So let's post some of the cool flotsam and jetsam we come across and throw around ideas what to do with it. Normally form follows function, but here it's the other way round.
So let's start brainstorming what to do with all the cool stuff that live throws our way!